PPC Services
Hire Award-Winning PPC Expert –
Get Quick Returns on Every Penny That You Spend!
Are you looking for more sales and more leads? Are you worried about the ROI? If yes, then DIGI NIMBUS is the only company that offers expert advice and our Pay- per-click campaigns have the capability to generate more traffic, revenue, sales, and many more.
We help you meet your Ideal Customers with our Exclusive PPC Campaigns.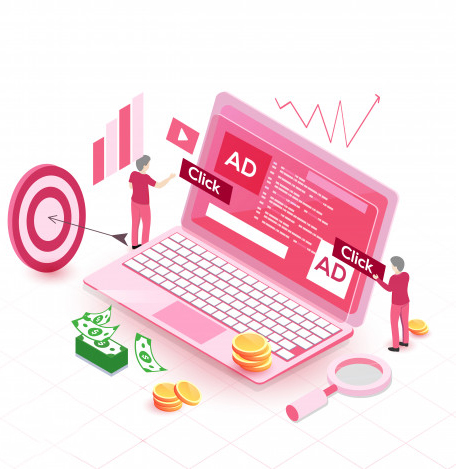 Our PPC Management Services Grow Your
Businesses Faster
Pay-per-click (PPC) advertising is a best approach to target the qualified and right audience for your business. We take your business on the top of Google and increase your conversion rate with our top-notch strategies. When you get services from Digi Nimbus, you will get to work with experts having a long time of experience in providing PPC Management Services. You'll get access to a lot of other services that includes:
Provision of custom PPC strategy for your company and goals A deep & comprehensive Keyword Research for the campaigns Utilization of razor-sharp technologies to analyze your competitors Creation of effective advertisements to attract more and more people Creation and optimization of landing pages specifically designed for customers Setting up comparisons and performing split testing on ads.
Managing ads strategically to maximize the revenue
Consistent monitoring and updating account settings to ensure the PPC performance Regular reports to keep work transparency And many more!
Here are some of the platforms and types on which Digi Nimbus can help you out but these are not limited and the list continues:
Google AdWords

Bing and other search engine PPC ads

Facebook and Instagram Ads

Linkedin and Twitter Paid marketing

Localized, National, and International Campains

Contextual advertising
Effective Strategies, Outstanding Results
Digital has extended in all areas but every business has unique business goals and specific needs. We integrate the following different and the best digital marketing services to cover every potential customer touchpoint.